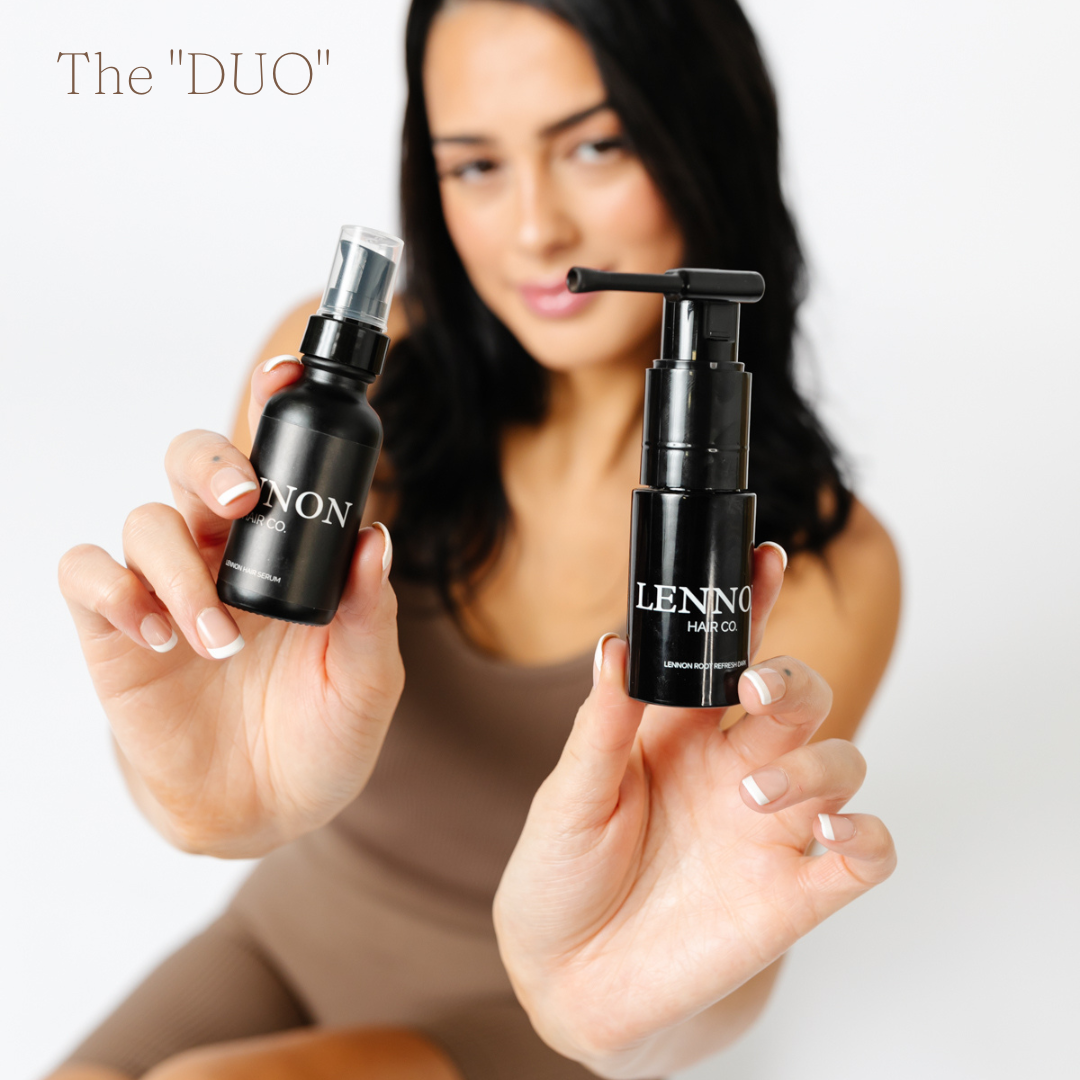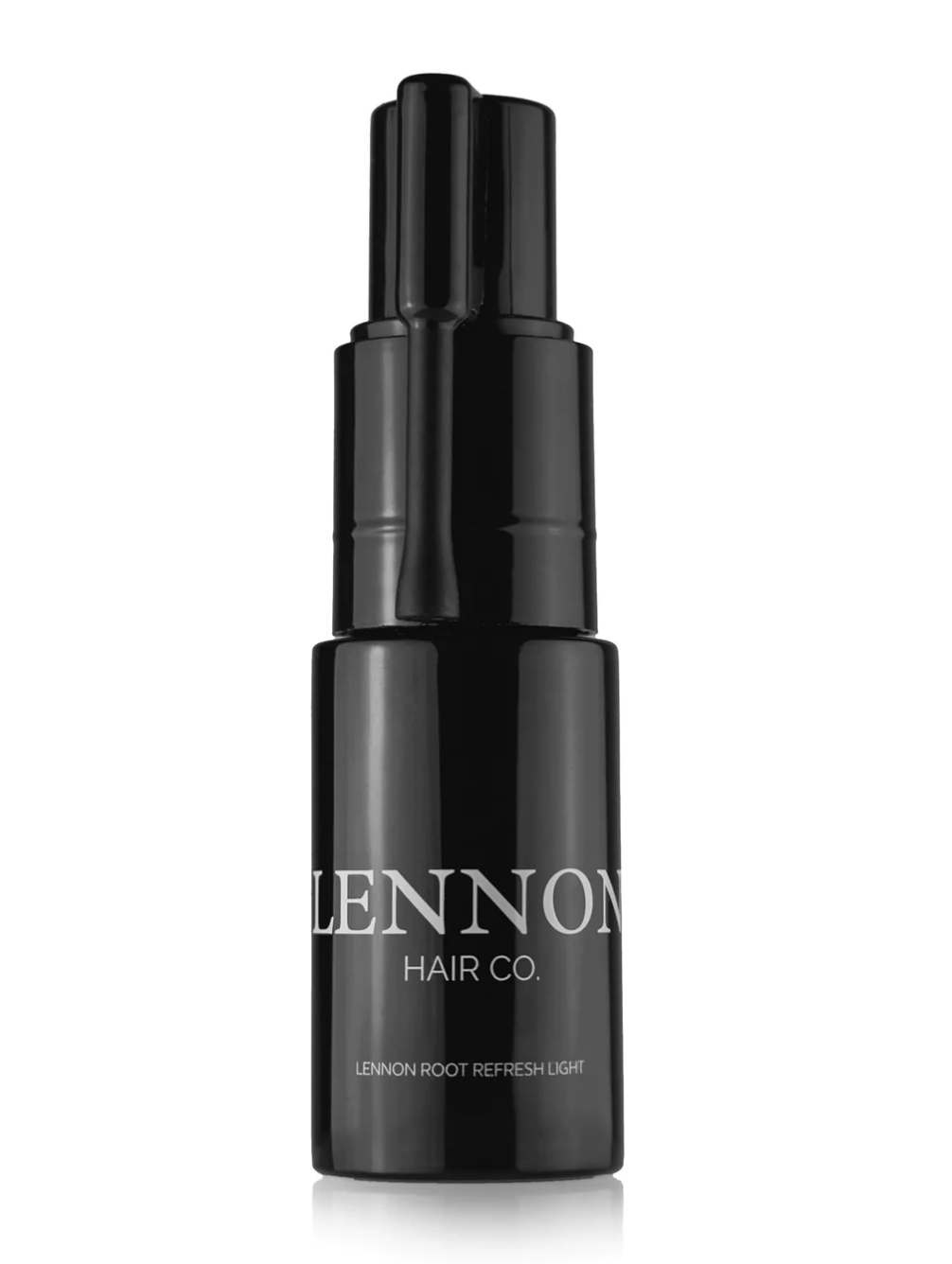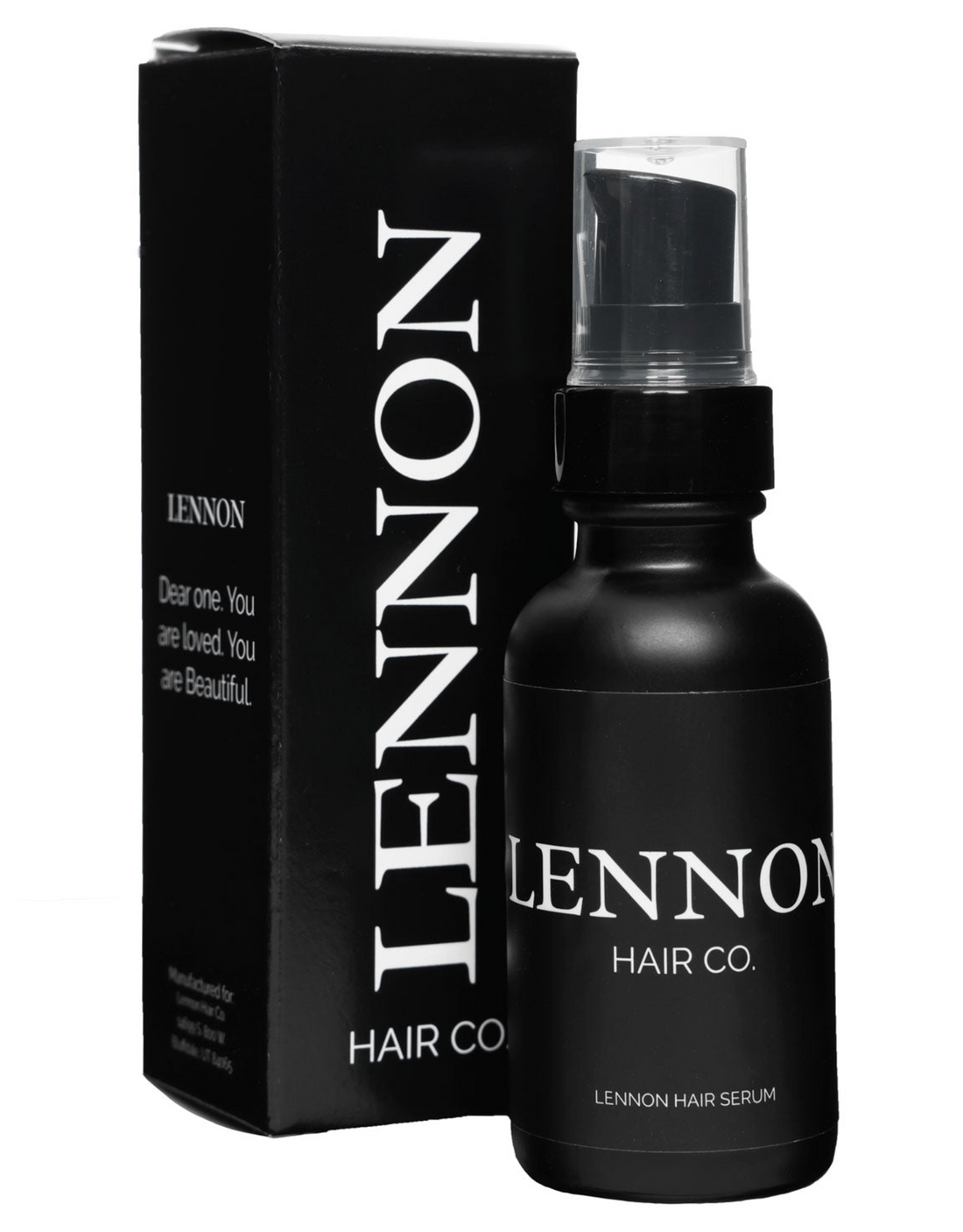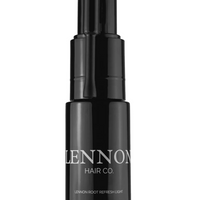 Bundle and Save!
Our Lennon "DUO" is the perfect combination, for your daily hair care needs.
Lennon Serum- Add 3-4 pumps to your squeeze of shampoo, and massage on scalp and through the hair. Let sit 3-5 minutes.
-Supports hair growth and strength
-Hydrates and nourishes a dry/itchy scalp immediately
-Cleanses and detoxifies 

-Adds volume, strength, and shine
Root Refresh (Light or Dark) - Puff on roots and hair daily/as needed.
-Absorbs moisture
-Support hair growth 
-Adds volume and texture
I have never received the root lift for either of my orders. The serum came in 2 different shipments but not anything else
Incredible incredible!
Love both the serum and the root refresh! Both are absolute necessities in the hair care department for me. They sure do work exactly like you say they will! Thank you LENNON for my healthier, thicker, cleaner, shinier hair!