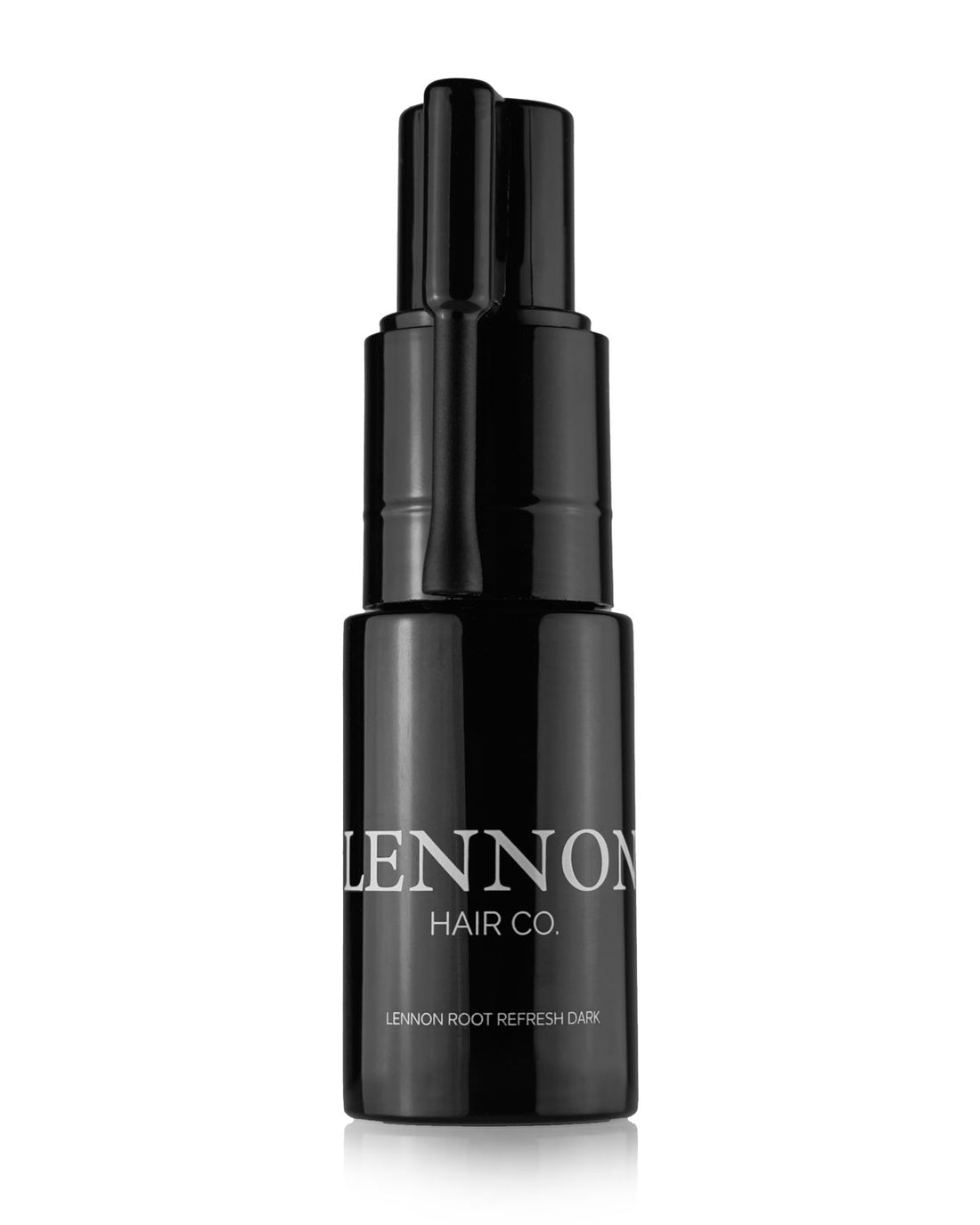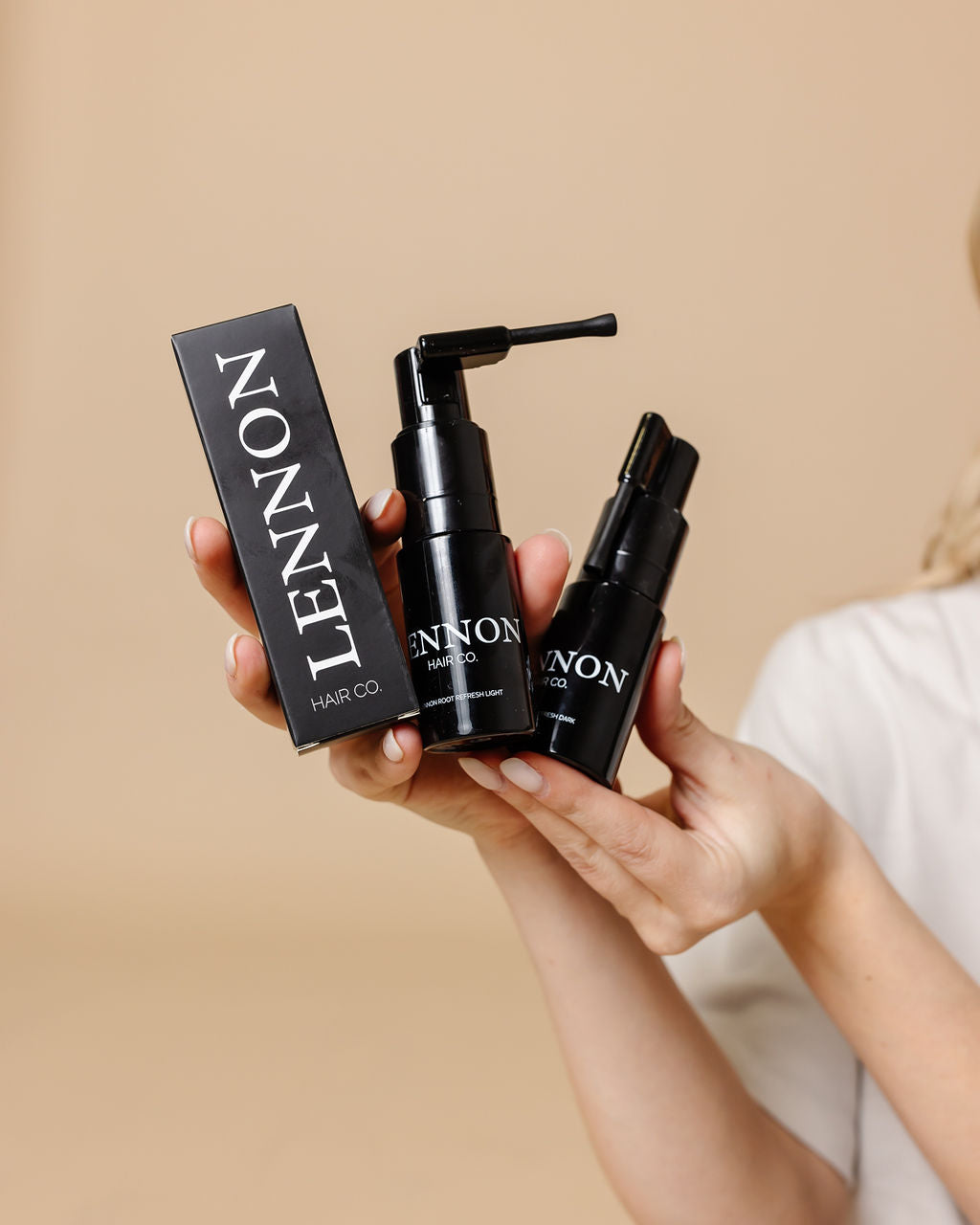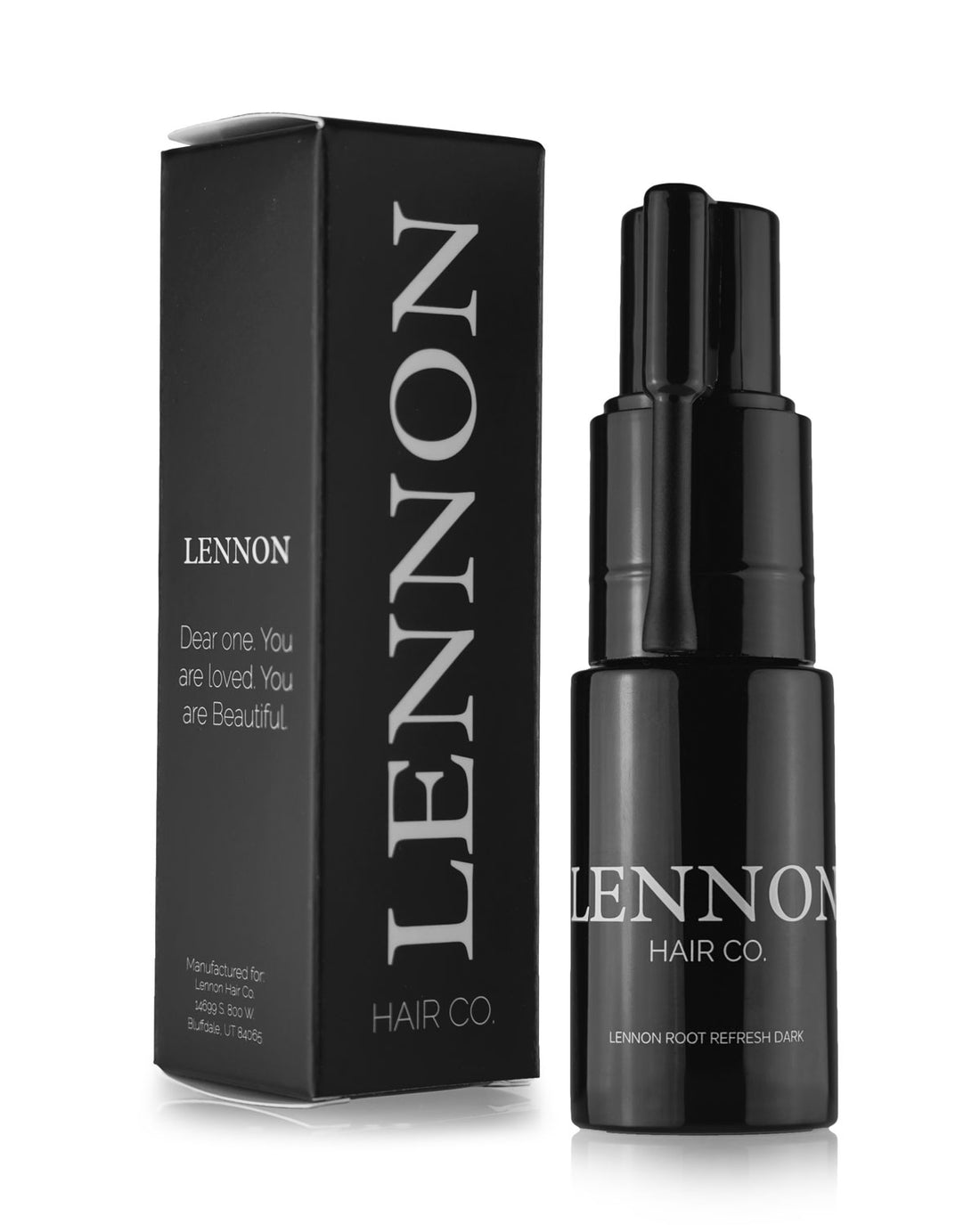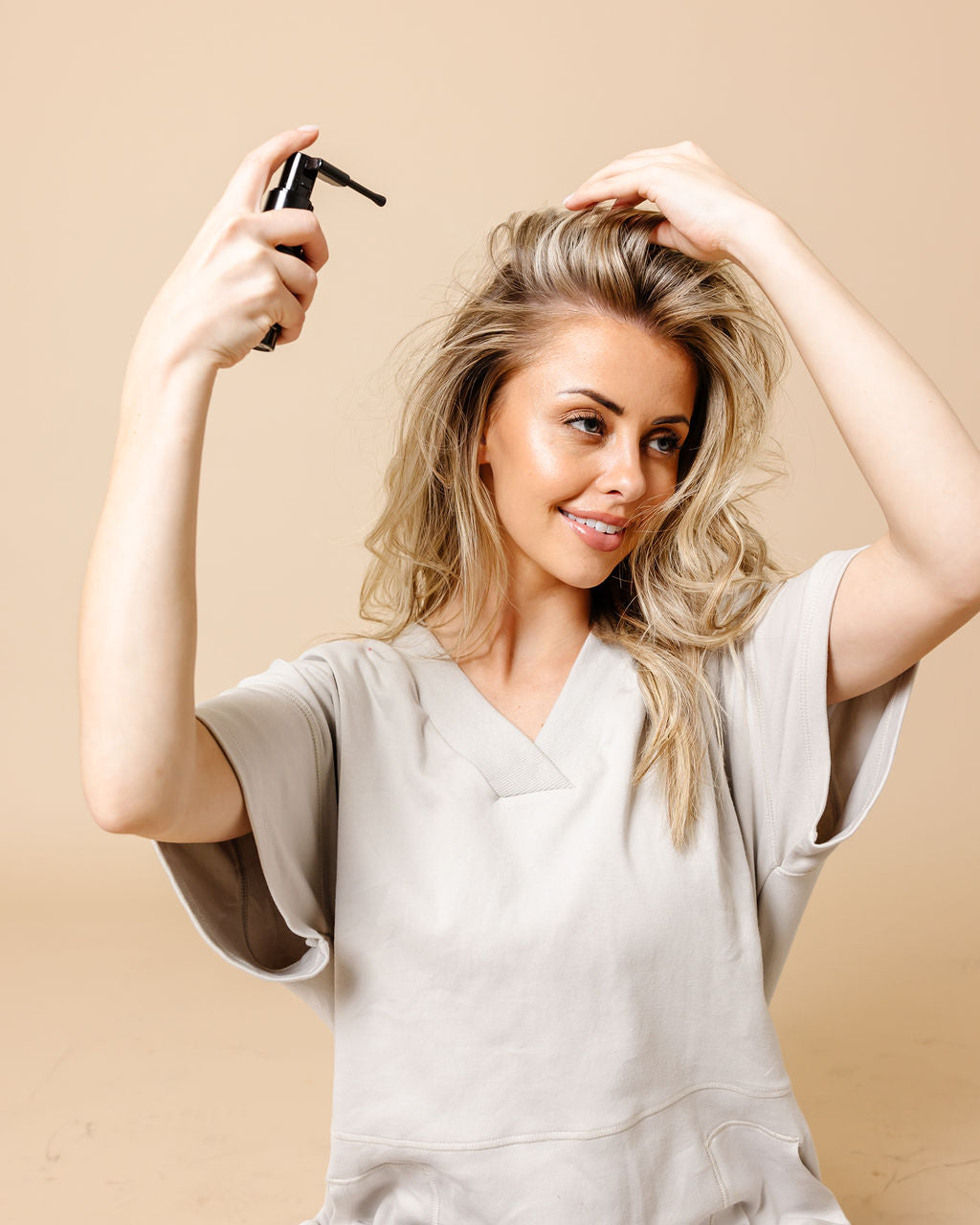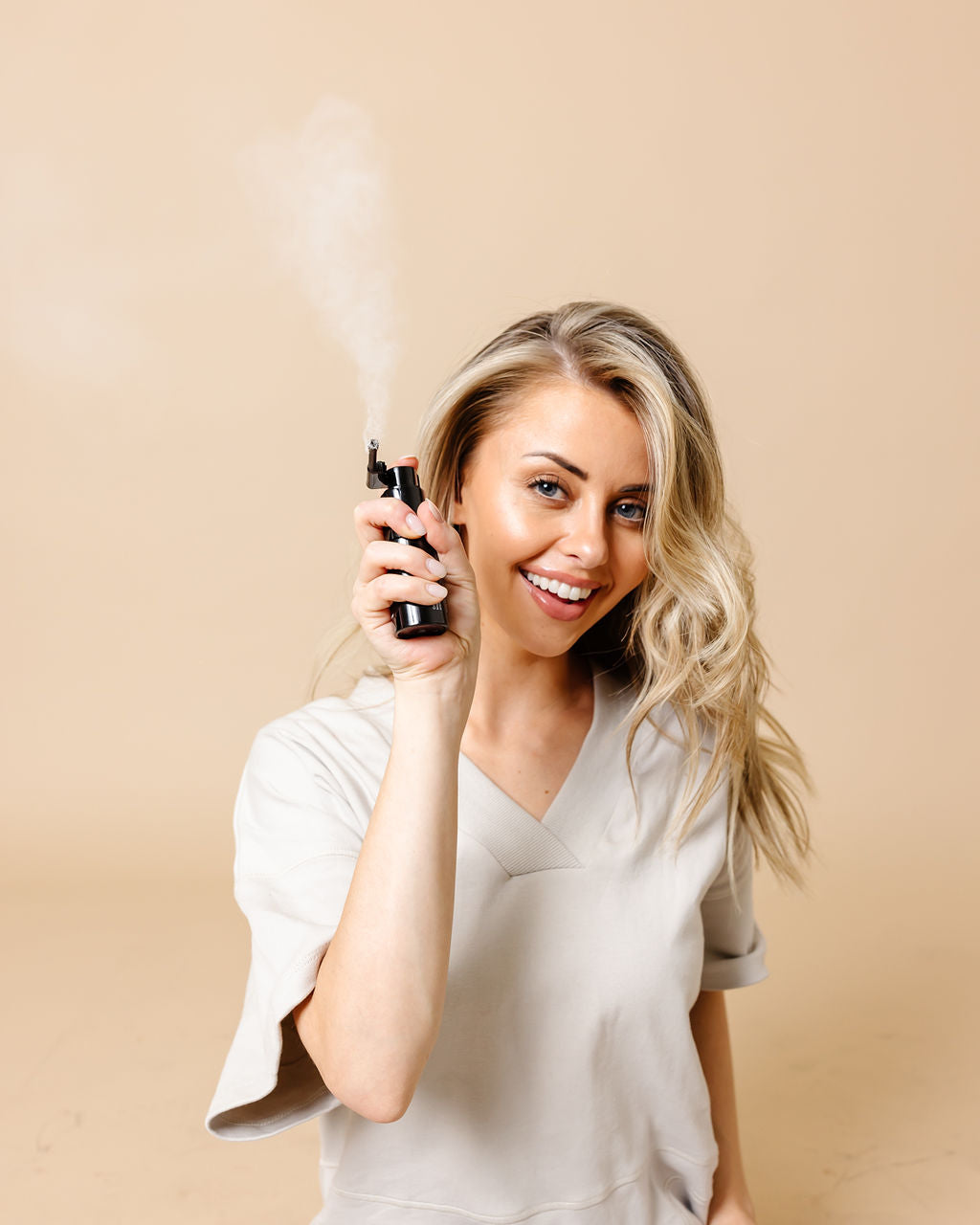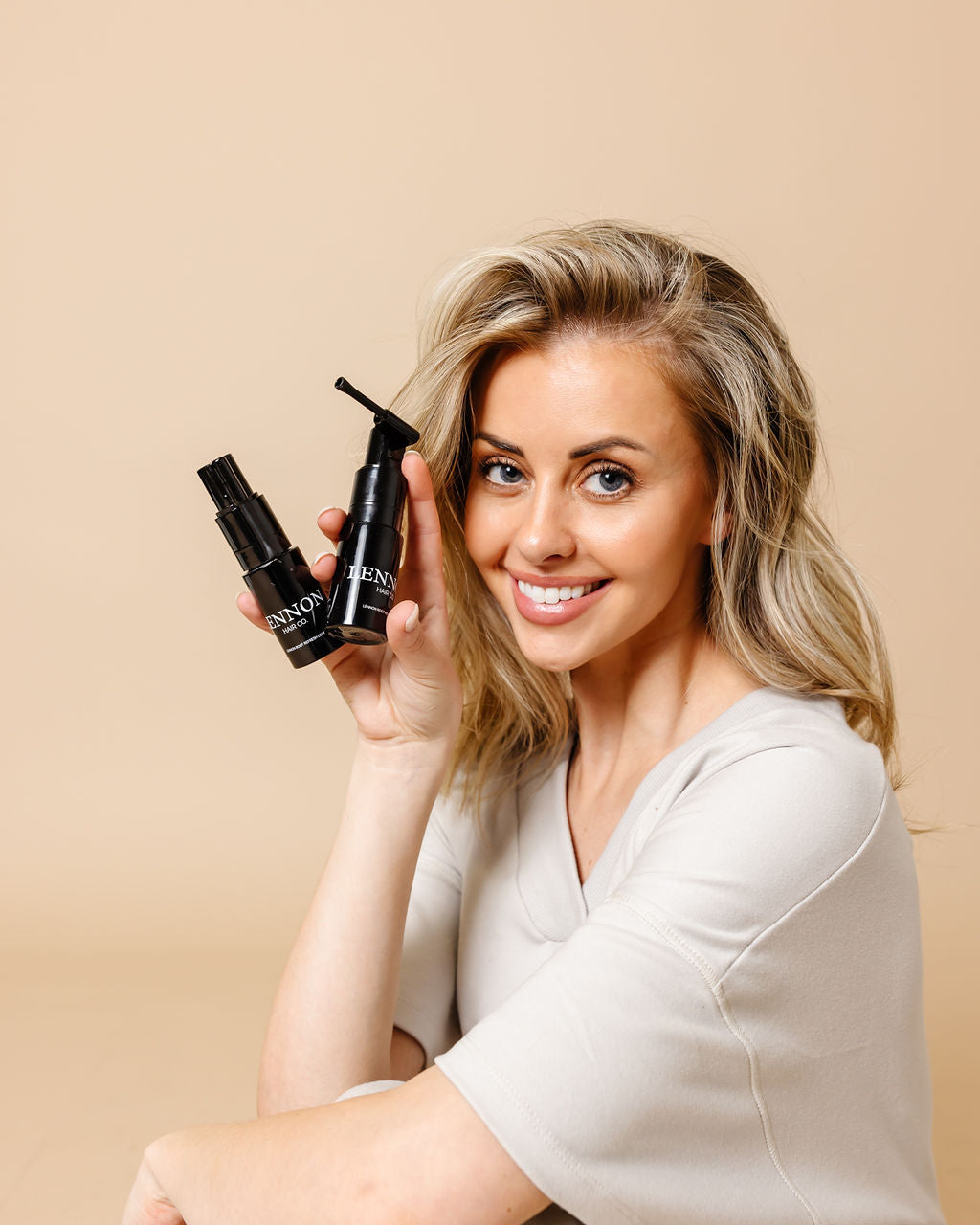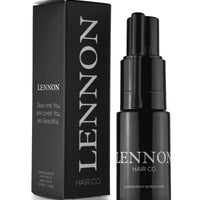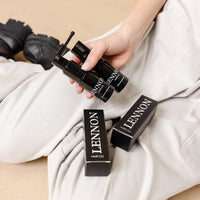 Our Root Refresh (Dark) is designed to take care of your hair care needs in between wash days, for all our dark hair beauties! The benefits of our all natural, non toxic, and effective Root Refresh will have your scalp and hair feeling amazing instantly! 

ROOT REFRESH BENEFITS-
-2 COLOR OPTIONS
-ABSORBS MOISTURE ON SCALP AND ROOTS
-ADDS TEXTURE TO HAIR
-CLEANSES AND NOURISHES THE SCALP
-HAS A FRESH COOLING AROMA
-SUPPORTS HAIR GROWTH IN BETWEEN WASHES
My fav dry shampoo!
This is the best dry shampoo I've ever tried. I love the long nozzle so I can actually get it on my roots. I can go 5 days without washing my hair now. Plus this little bottle lasts FOREVER. I had to master application but now that I have, it's amazing!
Not user friendly
The bottle isn't user friendly when trying to spray on your hair
I like it but it's a little messy
I feel like this product has worked better than some of the other dry shampoos I have tried. My only problem with it is that it's messy. After I used it and stored it I noticed that left over product in the pump had been dropping out of it and onto my bathroom shelf. Other than that I really do like this product!
It did not seem to last very long. I will continue to use it and see if it gets any better.
So different than other dry shampoos!
I have dark hair and have tried almost all dry shampoos out there. This one is by far the best! My hair looks ands FEELS fresh. Most dry shampoos makes my hair feel extra dirty and super dry. Not Root Refresh! I even use it on fresh clean hair for extra volume. There is a little learning curve but after a couple of time I was able to get the hang of it!